Fast-food restaurants became a big part of the 1950's culture. They became very popular during that era because families were busy and wanted a place they could quickly pick up food. People also wanted to be able to pick up fast food so they could rush home and
eat in front of their new TVs.
In the 1950's, fast food was viewed as pure Americana. In today's world, fast food is often viewed as being low quality in exchange for convenience and speed. Today, fast food places are located in most small towns with a population over 5,000 throughout the U.S.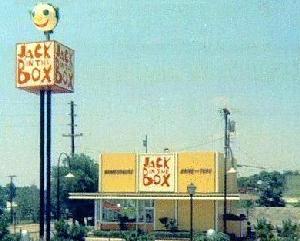 In 1951, Robert O. Peterson opened the first Jack in the Box in San Diego, California. Jack in the Box was the first major chain to use an intercom system and the first to focus on drive-through service. The intercom allowed much faster service than a traditional drive-up window.
While one customer was being served at the window, a second customer's order could be taken and prepared. There are 2,200 Jack in the Box locations in 21 states across the U.S.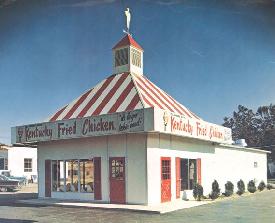 Col. Harlan Sanders had been selling fried chicken out of his gas station in Corbin, Kentucky. When the new interstate came through it did not pass by his gas station. As a way to make money, he began trying to sell his recipe and cooking process to other restaurants. In 1952, the first KFC franchise was opened in Salt Lake City, Utah. In 2018 there were
4,200 KFC restaurants distributed across all 50 States in the U.S.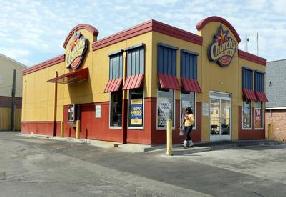 Church's Chicken is an American chain of fast food restaurants specializing in fried chicken, also trading outside North America as Texas Chicken. The chain was founded as Church's Fried Chicken To Go by George W. Church Sr., on April 17, 1952, in San Antonio, Texas. At this time, there are

935 Church's Chicken locations in the U.S.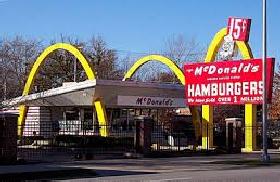 The fast food explosion of the 50's began with McDonald's. It was originally founded by Richard and Maurice McDonald in 1940 as a barbeque restaurant. The first McDonald's franchise opened in Phoenix Arizona in 1953 and then spread across the country. In 1955 Ray Kroc joined the company as a franchise agent and purchased the chain from the McDonald brothers in 1955. At that time, a hamburger cost 15 cents. McDonalds is now the world's largest fast-food chain. In 2019 there were

14,146 locations across the United States.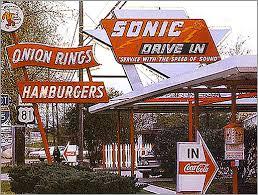 The first Sonic Drive-In was opened as Top Hat Drive-Inn in Shawnee, Oklahoma in 1953 by Troy Smith Sr. He later partnered with Charlie Pappe and they began franchising in 1959 under the Sonic Drive-In name. It is best know for its use of carhops on roller skates who deliver the food to their customers in cars. In 2020 there are 3,585 Sonic Drive-in locations throughout the U.S.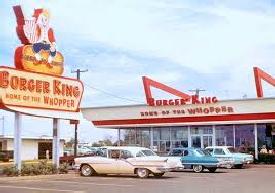 In 1954, the first Burger King opened in Miami, Florida. It was originally founded in 1953 as Insta-Burger King in Jacksonville, Florida. When Insta-Burger King ran into financial difficulties in 1954, it was purchased by two Miami-based franchisees and renamed Burger King. In 1954 burgers and shakes were 18 cents each. The Whopper was added in 1957 and sold for 37 cents. In 2019 there were 7,237 Burger Kings across the United States. The largest Burger King is located in Budapest, Hungary.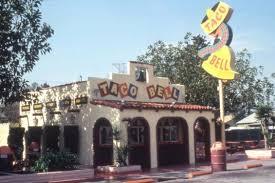 The first Taco Bell opened in 1954 (as Bell's Drive-in) in San Bernadino, California. Between 1954 and 1955, Glen Bell built three Taco Tia stands in California. Since his partner was not interested in expanding Taco Tia, he sold him his interest and began El Tacos. Later, he sold those to his partners and built the first Taco Bell in 1962. In 2018 there were

over 7,000 Taco Bells located across the U.S.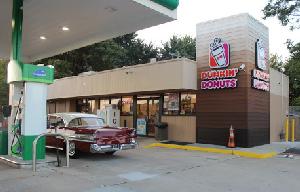 Dunkin' Donuts was founded in 1950 by William Rosenberg. He opened the first Dunkin' Donuts restaurant in Quincy, Massachusetts, and served coffee and pastries. His goal was to "

make and serve the freshest, most delicious coffee and donuts quickly and courteously in modern, well merchandised stores."

The first Dunkin' Donuts franchise opened in 1955.
In 2019 there were a total of 9,834 Dunkin' Donuts locations in the United States. .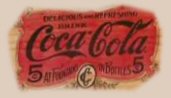 Other restaurant chains that originated in the 1950's that are still around today: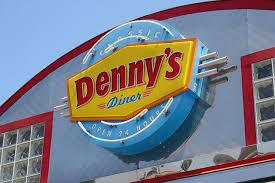 The first Denny's opened in Lakewood, California in 1953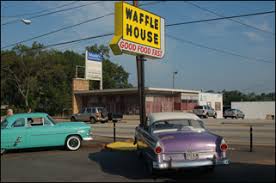 The first Waffle House opened in Avondale Estates, Georgia in 1955
The first IHOP opened in 1958 in Toluca Lake, California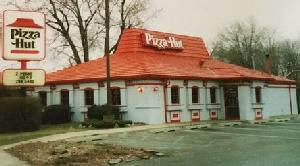 The First Pizza Hut opened in 1958 in Wichita, Kansas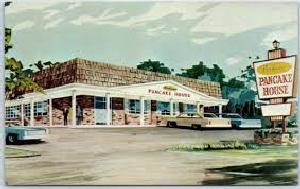 The first Perkin's Pancake House opened in 1958 in Cincinatti, Ohio